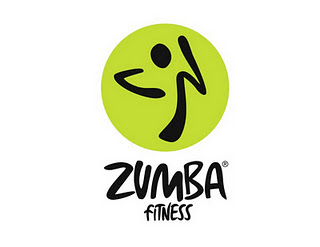 About Zumba – Zumba is a fitness program inspired by Latin dance. It was founded by Miami-based dancer and choreographer Alberto 'Beto' Perez. Zumba combines Latin rhythms with cardiovascular exercise to create an aerobic routine that is fun and easy to follow. The name Zumba is derived from a Colombian word meaning to move fast and have fun. Zumba was designed to have fun, Zumba uses a variety of styles in its routines, including cumbia, merengue, salsa, reggaeton, mambo, rumba, belly dancing, flamenco and calypso. Music selections include both fast and slow rhythms to help tone and sculpt the body.
Zumba incorporates aerobic interval training with Latin-style dance movements that keep participants coming back. Zumba is moderately easy to learn because the instructors teach the basic routines and then add embellishments. Because it feels more like dancing than exercising, Zumba is growing in popularity and geographic reach.  "Don't worry if you don't get all the steps right away. The idea is to have fun.
Since its inception in 2001, the Zumba program has grown to become the world's largest – and most successful – dance-fitness program with more than 12 million people of all shapes, sizes and ages taking weekly Zumba classes in over 110,000 locations across more than 125 countries . . . Why not come out and Join the Party!
Zumba classes feature exotic rhythms set to high-energy Latin and international beats. Before participants know it, they're getting fit and their energy levels are soaring. There's no other fitness class like a Zumba Fitness-Party. It's easy to do, effective and totally exhilarating, often building a deep-rooted community among returning students.
Zumba Gold:
Zumba Gold targets the largest growing segment of the population: baby boomers. It takes the Zumba formula and modifies the moves and pacing to suit the needs of the active older participant, as well as those just starting their journey to a fit and healthy lifestyle.
What stays the same are all the elements the Zumba Fitness-Party is known for: the zesty Latin music, like salsa, merengue, cumbia and reggaeton; the exhilarating, easy-to-follow moves; and the invigorating, party-like atmosphere. Active older adults want camaraderie, excitement and fitness as a regular part of their weekly schedule. Zumba Gold is the perfect fit. It's a dance-fitness class that feels friendly, and most of all, fun.
Zumba Toning:
When it comes to body sculpting, Zumba Toning raises the bar (or rather, the toning stick). It combines targeted body-sculpting exercises and high-energy cardio work with Latin-infused Zumba moves to create a calorie-torching, strength-training dance fitness-party.
Students learn how to use lightweight, maraca-like Toning Sticks to enhance rhythm and tone to all their target zones, including arms, abs, glutes and thighs. Zumba Toning is the perfect way for enthusiasts to sculpt their bodies naturally while having a total blast.
Aqua Zumba:
Known as the Zumba "pool party," Aqua Zumba gives new meaning to the idea of an invigorating workout. Splashing, stretching, twisting, and even shouting, laughing, hooting and hollering are often heard during an Aqua Zumba class. Integrating the Zumba formula and philosophy with traditional aqua fitness disciplines, Aqua Zumba blends it all together into a safe, challenging, water-based workout that's cardio-conditioning, body-toning, and most of all, exhilarating beyond belief.
Zumbatomic:
Designed exclusively for kids (ages 4 -12), Zumbatomic classes are rocking', high-energy fitness-parties packed with specially choreographed, kid-friendly routines and all the music kids love, like hip-hop, reggaeton, cumbia and more. Parents love Zumbatomic because of the effects it has on kids, increasing their focus and self-confidence, boosting metabolism and enhancing coordination.
Zumba in the Circuit:
Maximise your workout while still having a total blast. Zumba in the Circuit is 30 minutes of high-octane, Latin-inspired dance-fitness moves combined with circuit training, a series of strength exercises at timed intervals. Get the metabolism- boosting, strength-building benefits of circuit training while perfecting Zumba moves all in the same class!
Guaranteed to blast calories and thwart boredom, Zumba in the Circuit moves students from one exercise station to the next to the thumping beats of reggaeton, salsa, merengue, hip-hop and more. Be in and out in 30 minutes flat — this time-effective and efficient class can be adapted for all fitness levels.
ZUMBA®, ZUMBA Gold®, Zumbatomic®, ZIN™, Zumba Fitness® logos are all trademarks of Zumba Fitness, LLC,