We welcome all participants to the Dance-Fusion Dance Program – Dance Fusion Performance Training and Development Program is a special project of the Caribbean Dance Explosion and its member schools, organizations, associates and members.
This program is uniquely designed to not only train young dance enthusiasts in technical aspects of various popular Free-Style dance disciplines, but also to unlock the potential of aspiring dancers to develop a broad spectrum of professional and business skills and provide an appreciation of the management principles, techniques and expertise required in preparing dance presentations, performances and the development and management of a full stage production.
Dance-Fusion Performance Training incorporates various dance-styles including hip-hop, dance-hall,  indo-caribbean dance, afro-caribbean dance, soca dance, modern-contemporary, free-style and street dance, ballroom and latin dances (reggaeton, salsa, merengue, argentine tango and more), dance choreography and performances . . .


The Dance Fusion Program is conducted in 3 Progressive Training Modules and merges the strong disciplines of modern-contemporary, traditional-folk and classical jazz, ballroom and latin dances, with the energy and innovative dance skills that imbues the current street-styles of salsa, hip-hop, R&B, dance-hall and our own cultural dances including soca, reggae, afro and indo-Caribbean rhythms.  The program's main focus is on providing a strong foundation in stage performance choreography and production management, with intent on delivering to graduates the necessary skills to develop and manage stage presentations and performances at the highest standards, and to promote the creation and development of sustainable professional and income earning opportunities.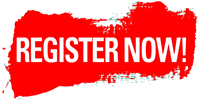 Dance-Fusion offers an exceptional opportunity to those interested not only in learning to dance, but also in conceptualizing and understanding what goes on behind the scene, along with gaining insight to the associated promotions, marketing and business elements. Participants will develop an appreciation for the management principles, techniques and expertise required in preparing, developing and managing dance performances and the professional or career considerations of the industry.